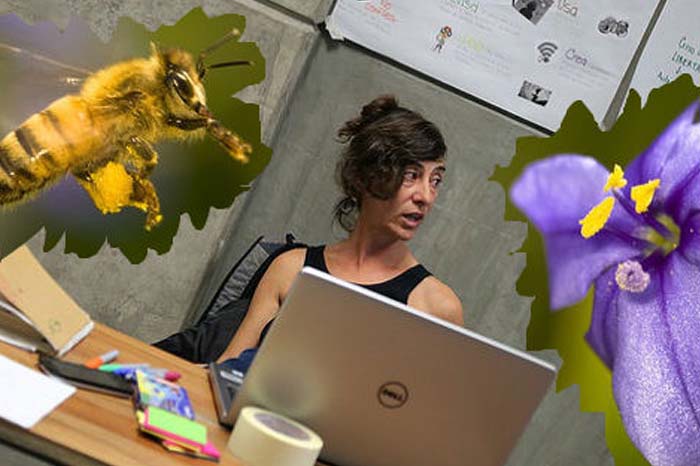 BIO
Helen Torres is a sociologist, educator and translator. She works from feminist and anti-colonial perspectives on the articulation between language, art and politics. She has published a novel (Autopsia de una langosta, Melusina, 2010) and an anthology of short stories (Relatos Marranos, Pol·len, 2015). She has specialized in the work of Donna Haraway, by whom she has translated into Spanish Testigo_Modesto@Segundo_Milenio: HombreHembra_Conoce_Oncoratón (UOC, 2002), el Manifiesto Chthuluceno desde Santa Cruz and Seguir con el problema (consonni, 2019). She conducts workshops on speculative fabulation. She has translated Marge Piercy's Mujer al borde del tiempo (consonni, 2020). She has developed geolocated sound narratives and literary walks. Her latest sound intervention, Exercici de fabulació especulativa, is part of the exhibition Polítiques del sòl, curated by Christian Alonso.
http://helenatorres.wordpress.com/
---
Within the Biofriction project, Helen takes part in the Generation-of-world(s),  Sonic Fiction and the Summer Program.