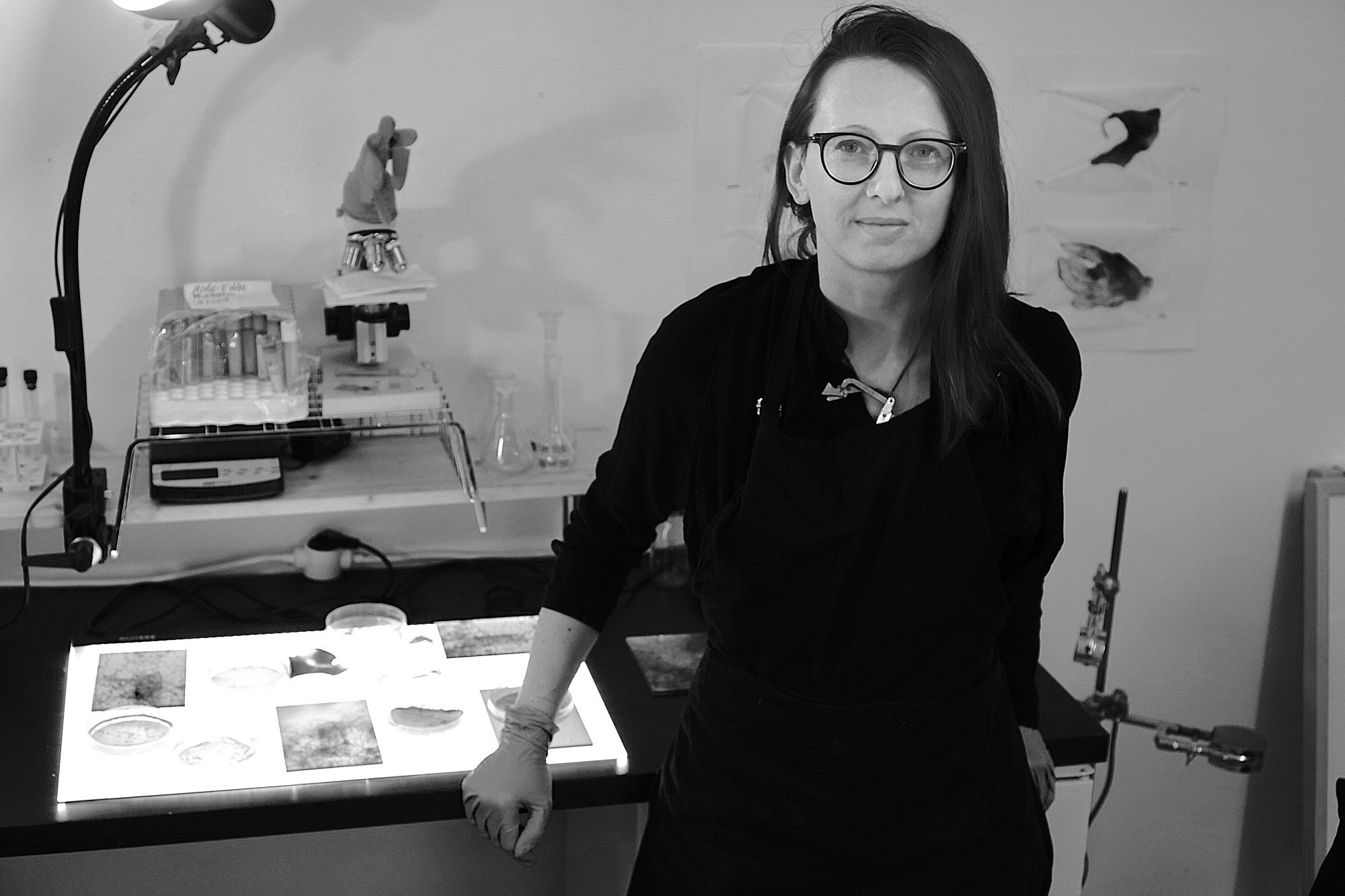 BIO
Theresa Schubert is a Berlin-based artist exploring unconventional visions of nature, technology and the self. She holds a PhD in Media Art from Bauhaus-University Weimar. In her work organic matter and living organisms become a part of the art piece. Through interdisciplinary methods – such as biohacking, theoretical analysis, performative interpretation and material experimentation – her works questions the relation of humans to their environment.
Her work has been exhibited internationally and she received New Technological Art Award and STARTS Residency (European Commission).
---
Within the Biofriction project, Theresa takes part in the Freaktion Bar #12: 'I will grow my burger'.
Photo credit: Margherita Pevere