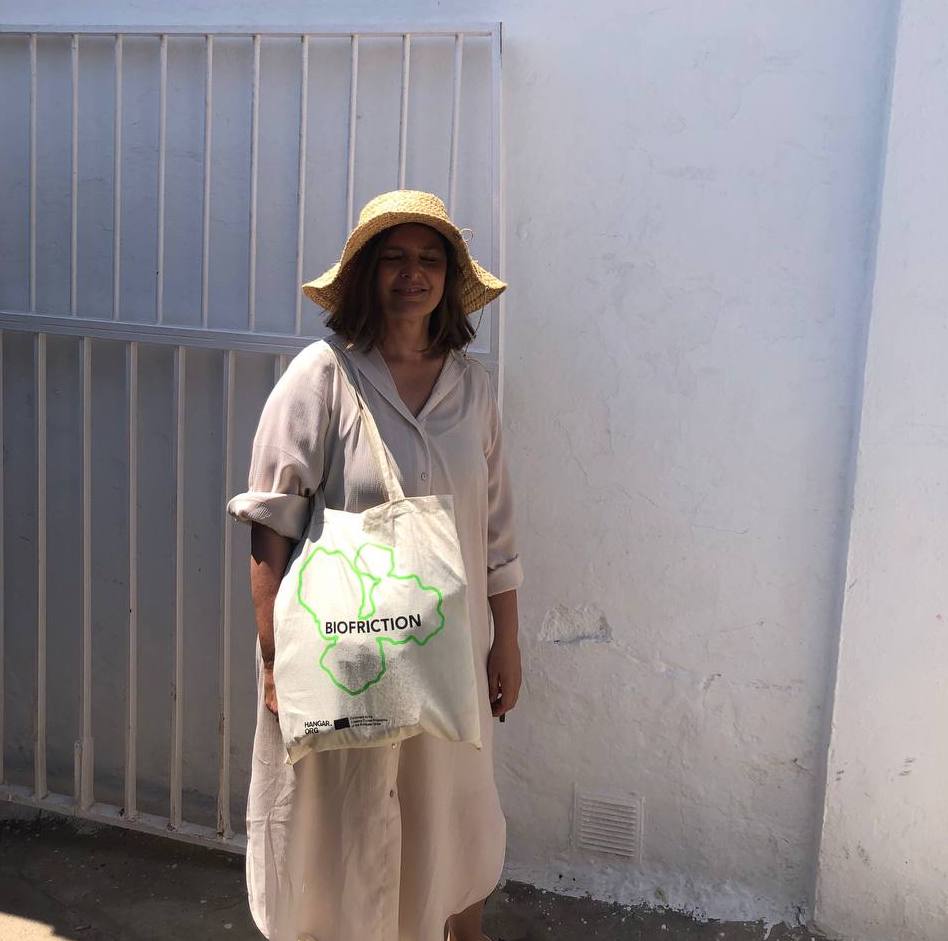 Biofriction Radio collects podcasts interviewing Biofriction artists in residence exploring evolutionary biology, artistic practices, and thoughts from experimental research with biotech.
In the sixth episode of the podcast, Anouchka Skoudy, a biologist who took part in the Biofriction explored and discusses her experience within the project. 

Anouchka's interest is to explore, imagine and model molecular biology. 
To make "visible" the invisible, she realised that the connection with art is indispensable to discover the unknown and go beyond the traditional way of doing. 

Her role within the Biofriction framework was to advise and assist the Biofriction artists Vanessa Lorenzo and Kinlab. 
In the podcast, Anouchka mentions what she learned and the challenges she faced during the process.
---
BIO
Anouchka Skoudy, PhD in Biology, has been working in biomedical research for almost twenty years. In Barcelona, she has led scientific projects related to cell and molecular biology, specifically in the area of embryonic stem cell differentiation and pancreatic cancer. Early she became interested in the procedures of scientific dissemination (Postgraduate in science communication) and gradually to the way art and science are linked. By deconstructing a classical academic pathway of learning, she approached this field by sharing transdisciplinary experiences with other people at several levels, from primary schools to arts institutions. She paid particular attention to the different abilities and methods to proceed to the unknown and how the context influences this approach. Recently, she has collaborated with the Biofriction project as a scientific advisor, assisting the artists both at the conceptual and practical levels. 
contact: an.skoudy@gmail.com
---
The radio is part of the European project Biofriction led by Hangar in partnership with Zavod Kersnikova, Bioart Society and Cultivamos Cultura.
Link available at Archive.org