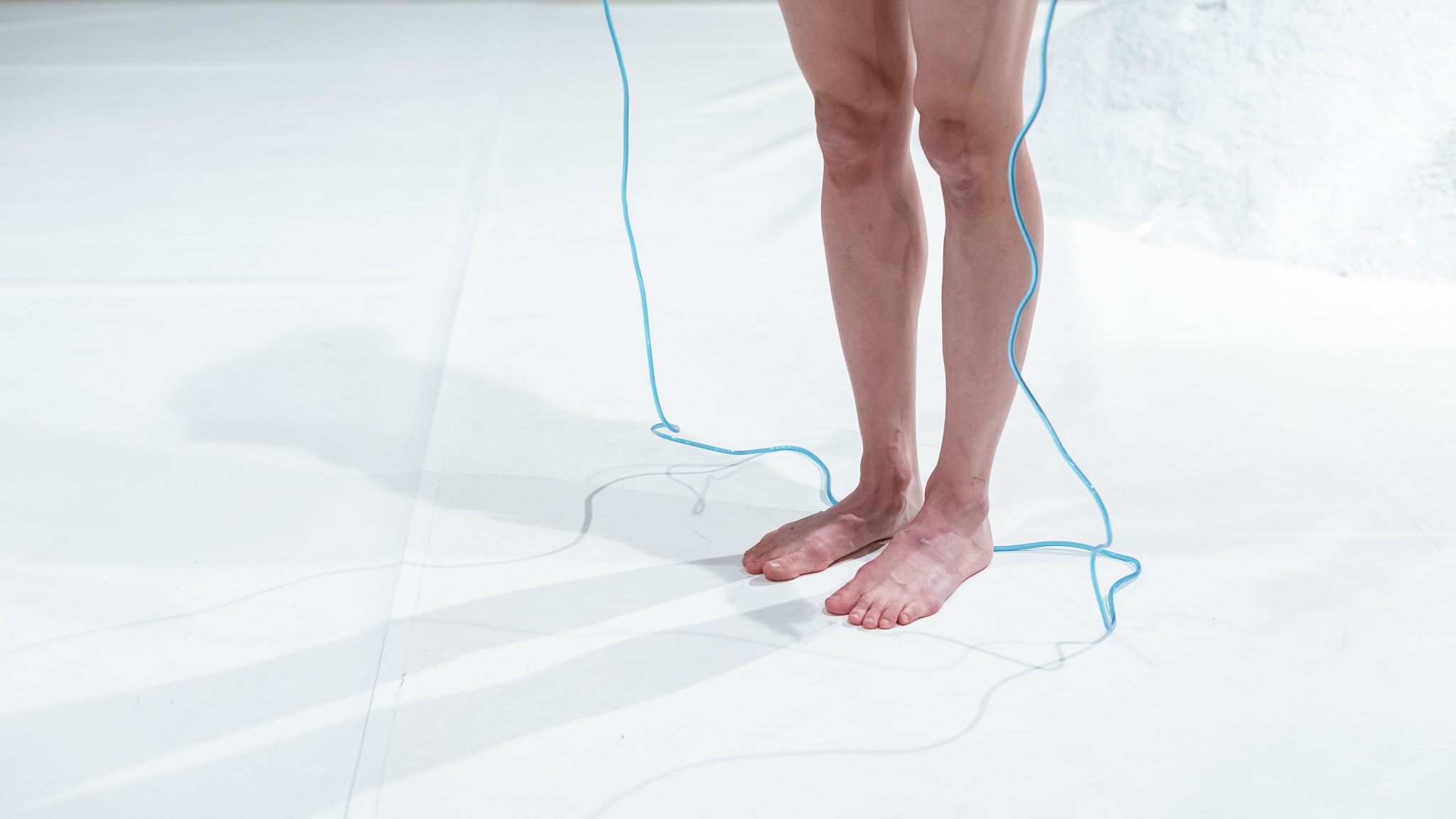 Biofriction Radio collects podcasts interviewing Biofriction artists in residence exploring evolutionary biology, artistic practices, and thoughts from experimental research with biotech.
In the fourth episode of the podcast, Simona Deaconescu and Vanessa Goodman, Biofriction artists in residence at Cultivamos Cultura, discuss their project
BLOT
(an acronym for
Body Line of Thought).
The work shows a series of performance situations. It explores the idea of
contamination
seen as collaboration and a way of communication, focusing on humans' movements and the relation with their bacterias. 
BLOT
is an interdisciplinary project in line with recent investigations about the constant human interaction with the environment and the microorganisms with which humans coexist. Starting with this concept,
BLOT
focuses on the layers of bacteria on a person's skin as a unique fingerprint, a medium through which the act of contamination happens.
The project uses the body to analyze how human existence is translated by language through processes of dependence and control, focusing on the fine line between what is useful and what is toxic.
The resulting installations of the project aim to rethink the body as an interconnected system, solid and fragile at the same time.