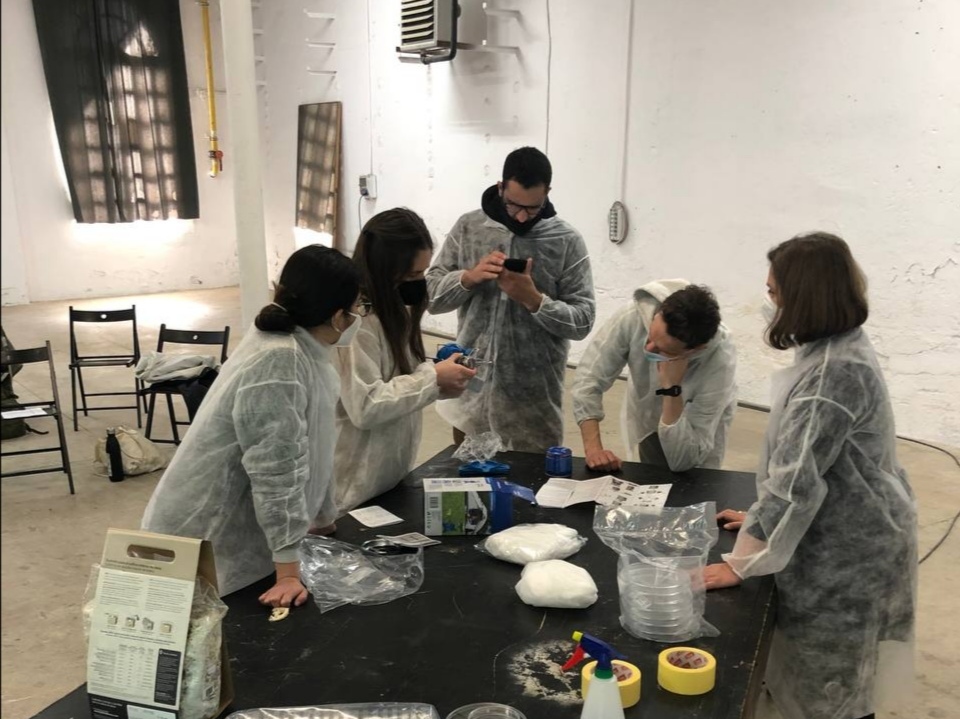 From the 15th to the 19th of March, Elisava Research, Elisava's Master in Design through New Materials and Hangar presented the Biolab week, a week of conferences and workshops on bio materials hosted in the framework of Biofriction.
On March 15th, Hangar hosted the Biolab Conference, a lecture where Maria Boto (The Colour Biolab, University College Ghent); Juan Crespo (Elisava Research BioLab) and Laura Benítez (director of the Biofriction project, led by Hangar) addressed topics such as: 'Ecology of color. A research journey from nature to materiality', 'Growing Engineering & Design (and thus, bio)', and 'Bio-disruptions. On scale, care(s) and interdependence'. There will be a final debate hosted by Laura Clèries from Elisava Research.
From the 16th to the 19th of March, Maria Boto, moderated a workshop where 18 students and 4 artists and biologists worked on the topic of color field from different perspectives: from sustainable production and application, to the use of color as a common language between art and science. Starting from traditional coloring, to living organisms or waste, the workshop aimed to reflect about the possibilities of new coloring sources, and the implications involved. During the workshop, participants week obtained color from algae, fungi and bacteria to dissect the bases of color generation and translate them into an applicable and sustainable material.