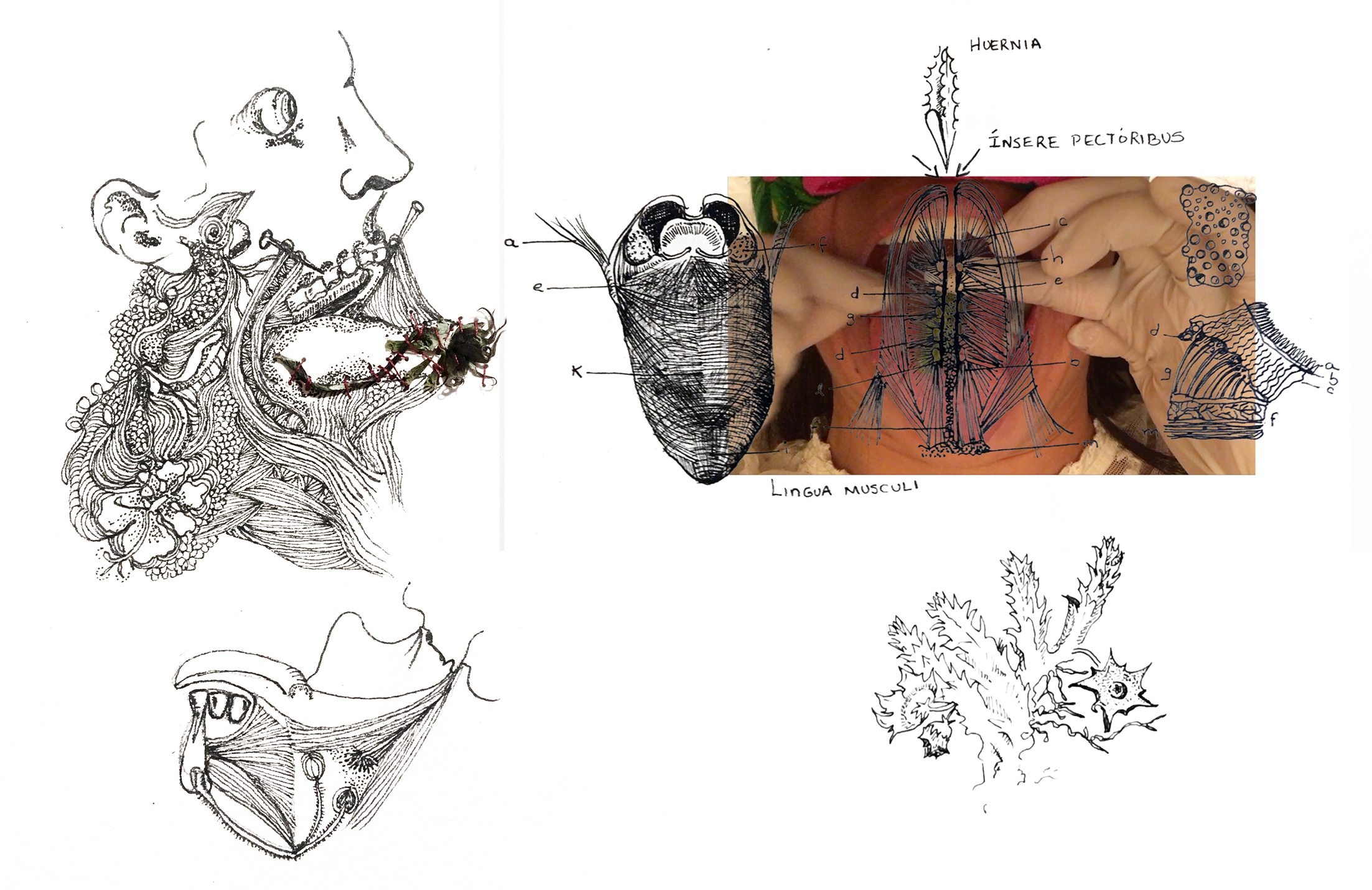 BIO
Mayra is a Mexican artist, interdisciplinary researcher and curator in visual arts and body discourses (gender and race), design and textile innovation research. She has received honorary mentions for doctoral and masters final dissertations. She developed postdoctoral research about bacterial cellulose for textile and design. As an artist, she was selected the first artist woman in the resident Air-Montreux, Switzerland (2019). She and the Mexican performer Víctor Martínez developed Laboratory of actions in Public Space (Berlin, 2019). She currently develops the curatorial research Monstruas: teratology of the feminine. She was invited as a curator in the Project Traslados in Santiago de Chile under the topic collective curatorships and migration (2016). Among her papers, stands out The monster as a figure of an economy of the destruction of form in contemporary art: Cabeça do avesso de Lia Menna Barreto.
From January 7 to February 4 of 2021, Mayra Citlalli Rojas will be our online Biofriction resident. During her remote residence with Bioart Society, she will continue her research project on domestication in the history of the evolution of anatomy-botany and will have the specific objective of locating the performative space where historical research on plants and evolution have a binding character with language as "textus", tissue, link of imagination on vegetative-human mutations.
PROJECT DESCRIPTION
Abominable Mystery: Floral Graftings
Grafting (propagation of plants and implants of living tissue) as a poetic exploration of cellular textiles (tissue assemblies). Grafting techniques are a poetic approach to surfaces, of the borders and overflow, to create an organism with multiple and diffuse identities. Where gender means beyond the subjects of man or woman, they are showing as an organism in constant transformation (Gender trouble).
This project, Abominable mystery: Floral Graftings, begins as part of the research Notes for an Atlas of Botanical Anatomy. For both pieces, I looked back, at the history of evolution and the Hopeful Monsters by Richard Benedict Goldschmidt, who confirm the Theory of Spontaneous Generation.
---
The monsters grow in the interstice offered by the dash in the word bio-art. Their presence are the interference in the colonial history of Latin America. Their clamor proclaim the rebellion of symbols and the experience of impossibility. To imagine them is the unexpected and contradictory act of the dissidents.
As a social activist, I have learned that there is no artistic practice that is not exclusive, just as there is no social movement where we can all be included. The powerlessness of insurrection is to discover that community remains a concept and not an exercise in symbiotic mutuality.
There is no utopia more powerful than transformative everyday practices and that is why I believe in the power of language (tongue) as an act of the body, in the mystery of organic matter, in the image that breaks the barrier of belonging, in the insurrection of the imaginations of the monsters that are conjured up in the act of narration. (Mayra Citlalli Rojo Gómez, Mexico December 2020)