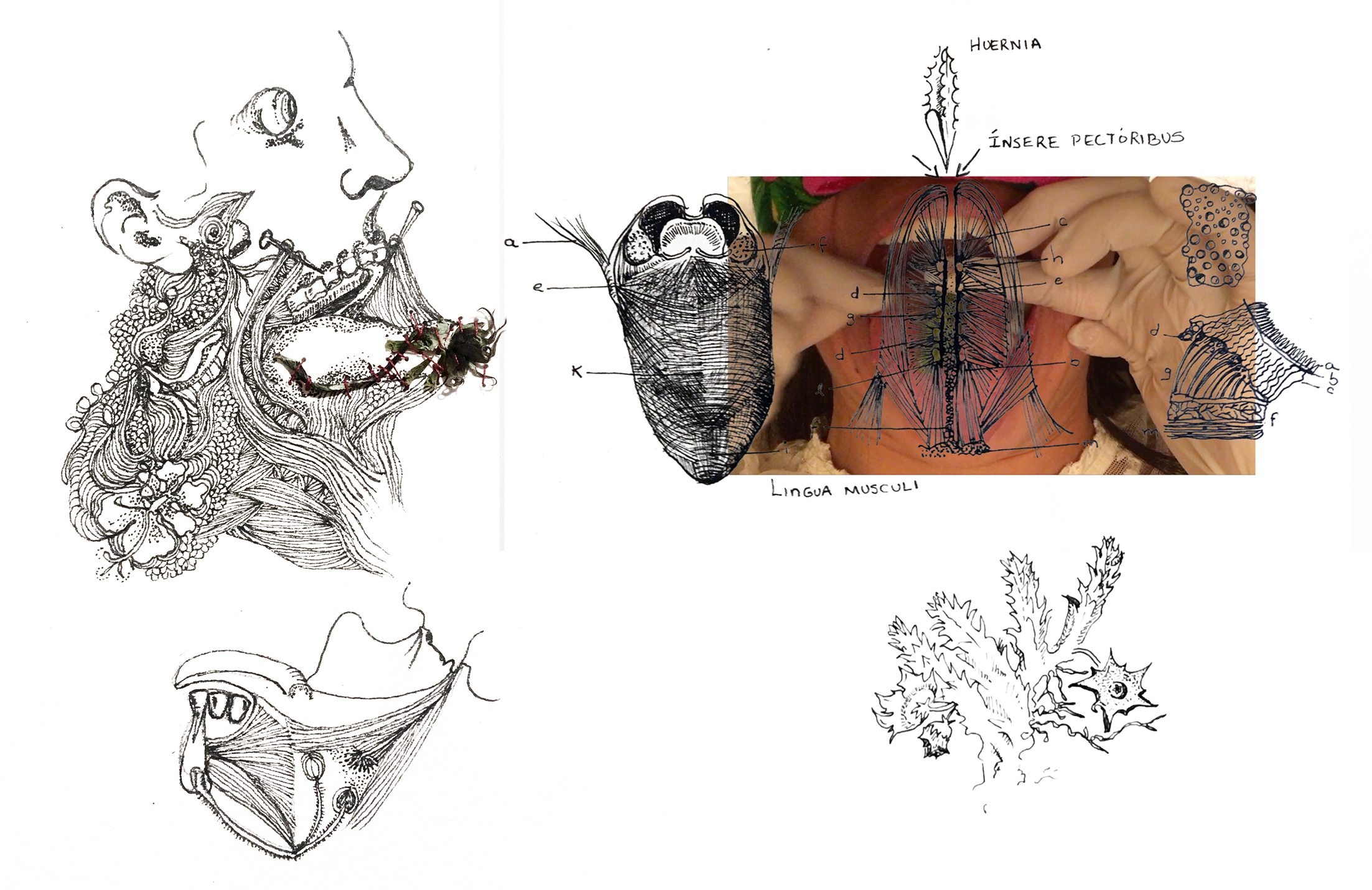 From January 7 to February 4 of 2021, Mayra Citlalli Rojas will be our online Biofriction resident. During her remote residence  with Bioart Society, she will continue her research project on domestication in the history of the evolution of anatomy-botany and will have the specific objective of locating the performative space where historical research on plants and evolution have a binding character with language as "textus", tissue, link of imagination on vegetative-human mutations.
The residency will conclude with an online event on February 17th that will be announced separately.
ARTIST STATEMENT
The monsters grow in the interstice offered by the dash in the word bio-art. Their presence are the interference in the colonial history of Latin America. Their clamor proclaim the rebellion of symbols and the experience of impossibility. To imagine them is the unexpected and contradictory act of the dissidents.
As a social activist I have learned that there is no artistic practice that is not exclusive, just as there is no social movement where we can all be included. The powerlessness of insurrection is to discover that community remains a concept and not an exercise in symbiotic mutuality.
There is no utopia more powerful than transformative everyday practices and that is why I believe in the power of language (tongue) as an act of the body, in the mystery of organic matter, in the image that breaks the barrier of belonging, in the insurrection of the imaginations of the monsters that are conjured up in the act of narration.
Mayra Citlalli Rojo Gómez, Mexico December 2020