BIO
Kira O'Reilly is an Irish artist based in Helsinki, her practice, both willfully interdisciplinary and entirely undisciplined stems from a visual art background, it employs performance, biotechnical practices and writing with which to consider speculative reconfigurations around the body. She makes, writes, teaches, mentors and collaborates with humans of various types and technologies and non-humans of numerous divergences. Her practice has developed across several contexts from performance and live art, to interfaces of art, science and technology, and to movement based work.
PROJECT DESCRIPTION
Environmentally menopausal is also a terming that acknowledges the Body (ie the discursive, material semiotic) as being expanded, contingent and provisional whilst also, in the lineage of feminist practice as being deeply tethered to the specific and particular of the personal and lived immediacy of the intimacy of my body. In the realm of mainstream cultural commentary, menopause is enjoying a moment, an important one that dares to speak its name, discuss and parlez it's vicissitudes, but generally in terms that do little to change imposed traditional constructions of female corporal experience, ie, symptomising and medicalising. The stoppage of menses and the complex cascades of physiological, psychic and expressive effects and affects are little acknowledged or explored. Her project of reframing menopause is a utopian vision and enactment, an extant, celebratory articulating that revels in re-cognising the energetic potentialities of the marvellous shift. It holds an embracive and inclusive purview.
The term menopause batteries was coined in a conversation with her colleague and friend Laura Beloff. Endocrine Piracy is inspired by the departures from the known and hitherto familiar menopause experience.
Menopause is turbulent, one needs sea legs that are study and can move in accordance with changing weather, fortunes and seas. One is literally out at sea, uncharted sea over which the normal starry constellations are absent. There are starts but they are arranged into hitherto unrecognisable orientations, the cardinal points have all shifted, perhaps the poles have moved to the equator and Lapland has come to me.
---
Finally after much pandemic caused postponement and the careful, thoughtful support of the host organisation Cultivamos Cultura I have begun a month-long residency as part of Biofriction.
My research project is called Menopause batteries and endocrine piracy I'll blog about my progress and processes and post on Instagram @untitledbodies. Suffice to say it has begun wonderfully in the company of fellow Biofriction artist Christiana Gruber and the company of both Adam Zaretsky and Dalila Honorato who are here in Sao Luis before the annual bioart summer school begins in a couple of weeks. Both Adam and Dalila's scholarly and artistic practices exceed any single website, look them up to get a sense of the breadth of their respective practices and activities from multiple sources. […]
I have enormous affection and gratitude for being a multiple return visitor to Cultivamos Cultura. Already its ambient charms and the vital rigour of daily conversation and friendly, encouraging exchange is making this a remarkable experience. (Kira O'Reilly June 2021)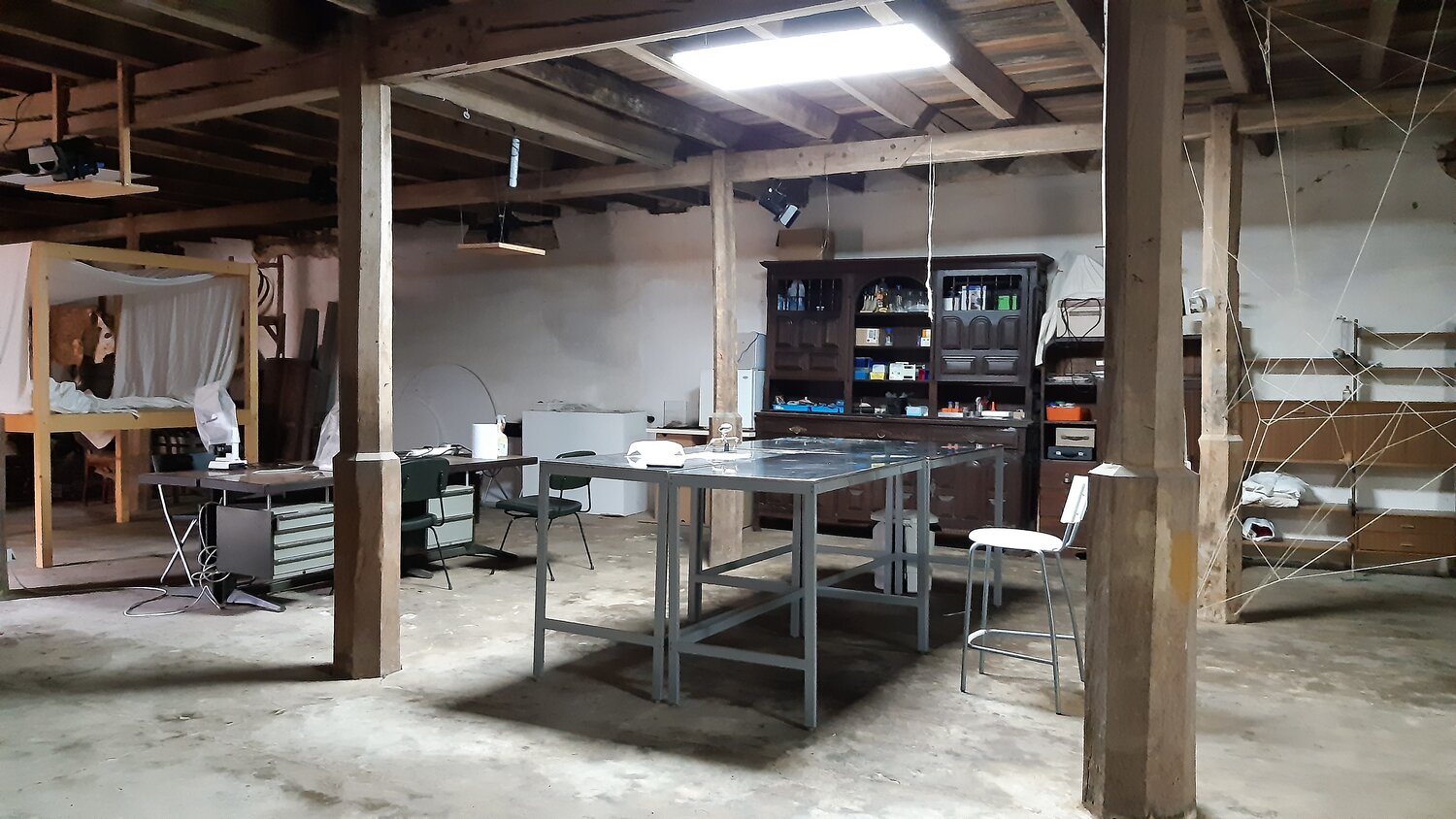 The barn bioart laboratory created by Marta de Menzes at Cultivamos Cultura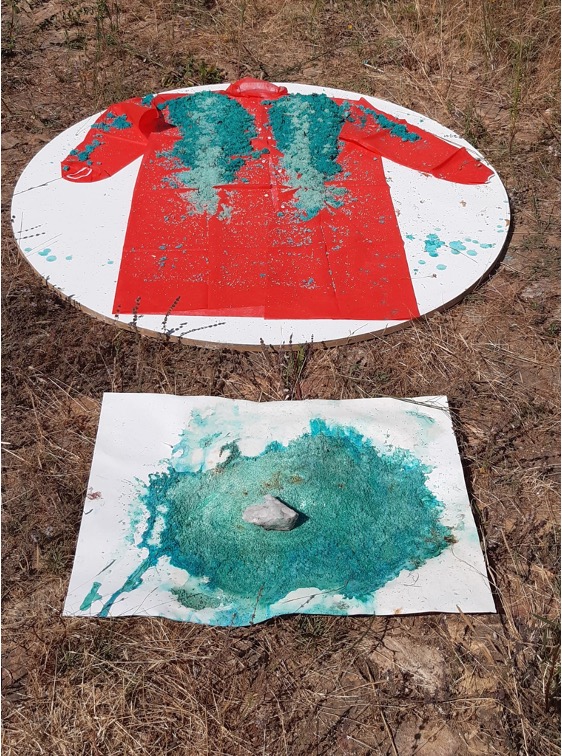 Kira is a Biofriction artist in residence and takes part in several activities such as Tick Talks, Tick Acts, Biofriction Radio, the exhibition of Biofriction.