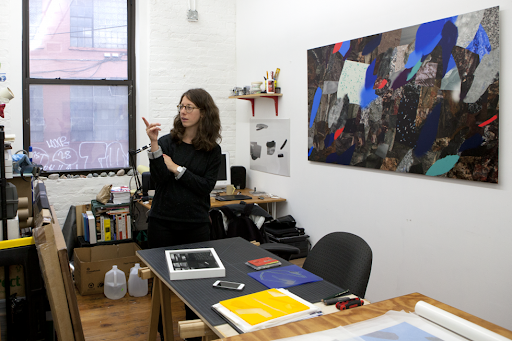 BIO
Leah Beeferman works with the landscape through digital image-making, photography, video, text and sound. Her work explores the relationships between observation and abstraction, natural and digital, physical and experiential. She has had solo exhibitions at Rawson Projects, New York and Sorbus, Helsinki. Recent two-person or group exhibitions include Fiskars Village Biennial, Finland; Sirius Arts Centre, Ireland; Klaus von Nichtssagend, New York; The Anderson, Richmond; Galaria Nara Roesler, São Paolo; Studio 17, Stavanger; Bass & Reiner, San Francisco; and Fridman Gallery, New York.
Beeferman has participated in many residencies, including LMCC Workspace, New York; The Arctic Circle, Svalbard; Mustarinda, Finland; Digital Painting Atelier, OCAD, Toronto; and Sirius, Ireland. Her work has been discussed in publications including BOMB, Objektiv, Temporary Art Review, Art in Print, Taupe Magazine and ArtPulse. In 2016 she published an artist book, Triple Point, with Lodret Vandret Copenhagen. She received an MFA from Virginia Commonwealth University (2010) and a BA from Brown University (2004) and was the recipient of a Fulbright Scholar Grant to Finland (2016–17). Beeferman is now based in Providence, where she is an adjunct lecturer at Brown University and a critic at RISD.
https://www.leahbeeferman.com/
Within the Biofriction Project, Leah takes part in the Photosonic Landscapes Panel.