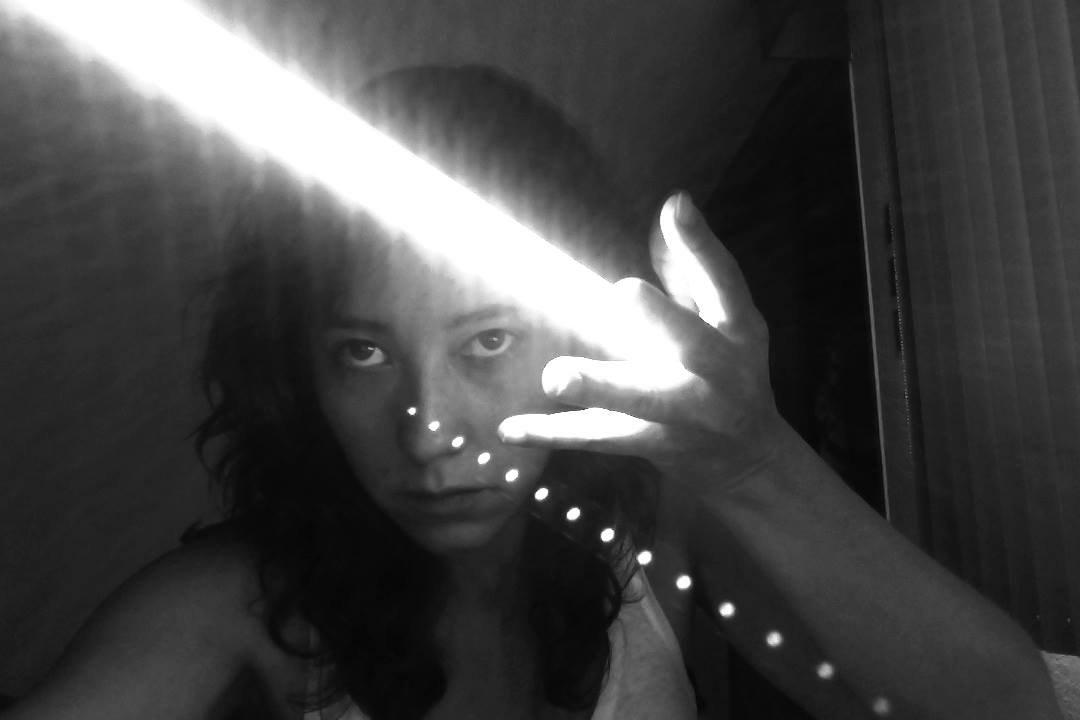 BIO
Leslie García is an electronic sound artist and digital media developer from Tijuana. She explores the fusion process between art and technology, using techniques such as virtual tool production, electronic prototyping, audio production, net.art part design and generative visual codes, hardware development, and biological interfaces. Co-founder of the bio-art collective Interspecific (Mexico City) 2013 – present, of the electronic media collective DreamAddictive (Tijuana B.C.) 2003-2010, and member of Astrovandalistas in Mexico City 2011 – Present. Associate researcher at the Nano Laboratory Nucleus of the School of Fine Arts – UFRJ, in Rio de Janeiro. 2012 – 2015, During 2015 – 2016 she worked as an artistic researcher in the media environments department from the Bauhaus University in Weimar Germany. Coordinator of MusicMakers Hacklab #CDMX. In 2019 she was coordinator of the education department of the Center for Digital Culture in Mexico City. She does electronic music production under the alias Microhm, LogarDecay and LatamTapes.
—
http://lessnullvoid.cc/content/
Within the Biofriction project, Leslie takes at Braiding Friction as an Aero-sol-nauts working group member.